Hi!
Welcome to your Cognizant Information Portal
Here is some information to get into Cognizant mood. Also check out www.cognizant.com
About Cognizant
Legal Team
Legal 500 In-House Legal Team 2020
Cisco Technology in 2019
Cisco technology includes AI or Artificial Intelligence, Big Data, Analytics, Cloud and Data Centre, Collaboration, Video, IoT or Internet of Things, Networking, Security, Wireless, Mobility.
Market leading innovation and overview of Cisco's technology in 2019 (PDF)
Financial Results
Financial Results Q4FY2019 (PDF)
Cisco (Senior) Corporate Counsel Position Italy and Israel
This role handles complex deals, negotiations and commercial contracts for a number of high ranking company clients – global leaders in their sectors – and works closely with the commercial departments. It also handles the corporate and compliance work related to Italy and Israel.
You will act as a trusted legal advisor to the business with regards commercial and corporate legal matters including sales transactions (structuring complex transactions, negotiating and drafting a wide range of legal agreements (incl. software licensing, cloud agreements, SaaS agreements, IP and DP agreements and services agreements), responding to complex RFI/RFP requests, giving advice to senior management on the legal and commercial impact of specific contractual provisions and general legal matters, engaging in cross-functional projects as a legal subject matter expert etc). The role also supports company's efforts towards optimised legal processes and engages in cross-functional projects as a legal subject-matter expert.
In-house counsel here are business enablers and often the people recommending a decision to their executive teams — and in some cases making the judgment calls themselves. The legal team is viewed and respected as business enablers, strategic agents and opportunity makers.
What you get in return
Unlimited training and development opportunities
Above market salary and bonus
Apart from the salary and bonus the company provides medical insurance for you, your spouse/partner and dependent children, life assurance, long term disability cover, pension, profit sharing participation, meal vouchers, employee stock purchase plan (depending on the grade) etc.
The annual leave is longer than average.
What is it like to work at Cisco? – By Mark Chandler, Global General Counsel
Meet Cognizant's CEO and the Legal Team
There are about 300 legal team members globally including 57 in the EMEA and LATAM team. The team is known for its collegiality. The team like each other, people are friendly and helpful.
During the interview process you will meet:
Global CEO based in London
Prev. worked for HP, Dell and Vodafone
LinkedIn
Simon White
General Counsel EMEA LATAM
LinkedIn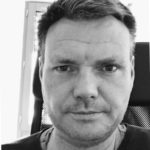 Alex Armstrong
Senior Corporate Counsel
LinkedIn
Remi Durand
Managing Director Global Service Providers
LinkedIn
Elisabeth De Dobbeleer
VP Legal
LinkedIn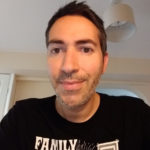 Eduardo Vanoutrive
Talent Acquisition Lead
LinkedIn
Watch your Cisco legal team in action 🙂
What skills does the legal team value?
Commercial drive, being what they call a "business enabler" – someone who moves the deals forwards
Either past experience in a law firm or in-house at a large technology company
Experience in supporting sales of technology products and services, working closely with sales teams, experience with complex technology contracts and negotiations
Exposure to some of the following: Recurring Revenue business model, XaaS / SaaS, Competition, IP, Cloud, Data Protection, Revenue Recognition, software licensing, technology product sales go-to-market models, distribution agreements, resale agreements and possibly lease, loan and other technology asset financing.
Any international experience or education
Excellent English and any foreign languages
Everything else
The information above is more than enough but in case you are really interested here is more stuff to watch, read and listen to.
Mark Chandler's interview on automation (31 min)
2. Mark Chandler talks about innovation in LawNext Episode 28. Listen on iTunes or online (from 16th minute).
3. Mark Chandler's interview https://www.legalevolution.org/2017/11/mark-chandler-speech-january-2007-035/ (text)
4. Mark Chandler on disruption and innovation http://www.legal500.com/assets/pages/gc/autumn-2017/mark-chandler.html#sthash.dLOCfxtn.MWiFrNku.dpbs (text)