Excellent client delivery has led to us being a trusted resourcing partner to GCs and Legal Directors of leading international organisations. Below are some examples of recent vacancies we have filled.
IT Multinational
Madrid
Legal Counsel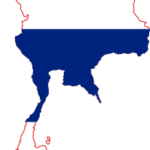 Another Tech Company
Thailand
Coming soon…
Thinking of a new role?
Register with us to hear about in-house legal career opportunities within tech in your preferred location.
Hiring?
Can we help you fill a gap in your legal team? Get access to the highest caliber of candidates.