Your world moves fast, really fast, and so do we.
You do not have time to waste on wrong CVs sent by generalist legal recruiters who do not understand tech.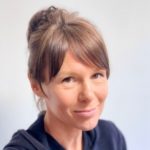 I am Mila Read, director of Found Legal.
My sole focus is in-house lawyer roles in tech companies, from fast growing SaaS businesses to Fortune 100 IT multinationals.
My team and I help GCs and Legal Directors hire excellent lawyers with tech sector experience. We know the stakes are high – and we get it right first time, every time.
When you need a new team member, we have the network and expertise to help you hire fast.
Found Legal are your go-to partner for Tech and SaaS lawyers and we're transforming the way tech sector GCs and Legal Directors connect with world-class legal talent.
We support in-house teams of all sizes, from GC of a scale-up to global legal teams of major IT multinationals.
Use a specialist recruiter to hire
Tell me what you are looking for, and let me access our specialist network of candidates with tech sector experience to deliver exactly the type of lawyer you need for your team.
Reach out on LinkedIn, via email or schedule a call directly with me.