Welcome to Found Legal. We focus on placing the top 15% of Commercial and Technology Lawyers with international IT companies across the EMEAR & APAC. We recruit solely for In-House Teams.
Register Your Interest
75% of hires for our clients come from passive candidates. These are people who have not been actively looking for a new role.
Just because you are not currently looking for a new job, does not mean that you will not want to hear about an opportunity that could further enhance your career, earnings or long term goals.
Register with us today and we can let you know as soon as one of those life-changing opportunities comes up.
Award Winning Employers
Our clients are world leading organisations including Fortune 100 and FTSE 250 companies active in such sectors as IT, Computer Hardware and Software, Semiconductors, Computer & Network Security, Computer Networking, Internet, E-commerce, FinTech, TravelTech and Telecommunications.
At Found Legal we only recruit for companies we would like to work for ourselves and many of our clients are on the prestigious lists of Best Companies to Work for, Investors in People, Best Workplaces in IT, Best Workplaces for Women and Excellence in Wellbeing.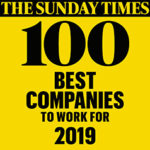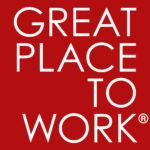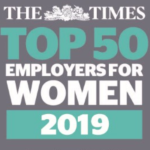 In-House Legal Roles We Recruit For
Legal Counsel
Senior Legal Counsel
Junior Legal Counsel
Regional Counsel
Country Counsel
Head of Legal
Legal Director
Competition Counsel
Data Protection Counsel
Privacy and Security Counsel
IP Counsel
Patent Attorney
Employment Counsel
Tax Counsel
Contract Manager
Compliance Manager
Company Secretary
Board Secretary
Corporate Governance Manager
Compliance Manager
Recent Completed Placements
Excellent client delivery has led to Found Legal being a trusted resourcing partner to EMEAR & APAC General Counsel and Legal Directors of leading international organisations. Below are some examples of recent vacancies we have filled.
Client Feedback
"You are my lifeline."

EMEAR Head of Legal, Fortune 100 Tech Company, Brussels
"Thank you for finding excellent talent for us."

Legal Director EMEA, US IT Giant, London
"We appreciate very much all your work and dedication, and all you have done for us to make this appointment happen."

Associate Legal Director, Global TravelTech Company, Amsterdam
Get in touch
Thinking of a new role?
Register with us to hear about in-house legal career opportunities (with or without a CV).
Hiring?
If you have a vacancy on your in-house team, please get in touch to discuss your requirements.