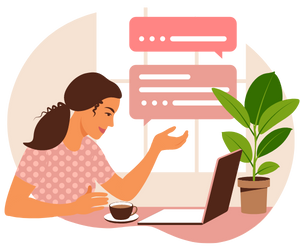 75% of hires for our clients come from passive candidates.
These are people who have not been actively looking for a new role.
Just because you are not currently looking for a new job, does not mean that you will not want to hear about an opportunity that could further enhance your career, earnings or long term goals.
Register with us today and we can let you know as soon as one of those life-changing opportunities comes up.
If you feel that you have outgrown your current role, if you seek genuine and supportive leadership, are thinking or relocating, are seeking an in-house role with better prospects or are looking to leave private practice behind, you will be able to find your perfect next role through us.
What can you expect from Found Legal?
Specialist expertise in in-house legal counsel roles in technology companies
Found Legal recruit exclusively for in-house legal teams. Our inside knowledge of in-house legal market in tech will serve as your guide to finding the right in-house role.
World-class legal roles in the technology sector in the UK and Europe
Access top in-house legal roles at global technology companies and start-ups featuring growth opportunities, vetted company culture, genuine leadership, relocation opportunities, remote working and excellent work-life balance.
Niche in-house legal network in tech
With 45,000+ company followers on LinkedIn and 10,000+ contacts in our direct network, we provide access to the network of international technology employers. We can advise you on the roles that offer the best match to your skills, experience, personality and life circumstances so you can achieve and fulfil your potential in your new in-house role.
Support and guidance
Found Legal have strong relationships with the legal teams we recruit for so we can always advise whether a certain organisation would be the best fit to your skills, experience and aspirations. We co-negotiate the offer and advocate for you. We provide you with salary match and relocation tools, offering counsel and advice. You will receive extensive preparation for interviews, resignations and counter offers.
Open communication
Direct, transparent communication throughout the process regarding the company, legal team, manager, compensation, culture and your candidacy.
Confidentiality
We act on a strictly confidential basis and will never share your CV or any other details until you decide to be put forward for a specific opportunity.
Register to hear about new in-house legal roles in technology companies
Your privacy is important to us. By submitting your personal information, you consent to Found Legal storing and using the personal information you submit in accordance with our Privacy Policy.
Found Legal may contact you with relevant messages including new career opportunities, in-house legal salary surveys and market insights, career advice and hiring advice. You may unsubscribe from these communications at any time.